Crisp Live Chat is a free and beautiful chat for your website.
This is the ultimate free Live Chat plugin for WordPress if you want to grow your email list, generate leads, and enhance your customer relationship within the same software

Crisp Live Chat includes live chat, Real-time notifications, Desktop apps, Mobile apps, Availability schedule.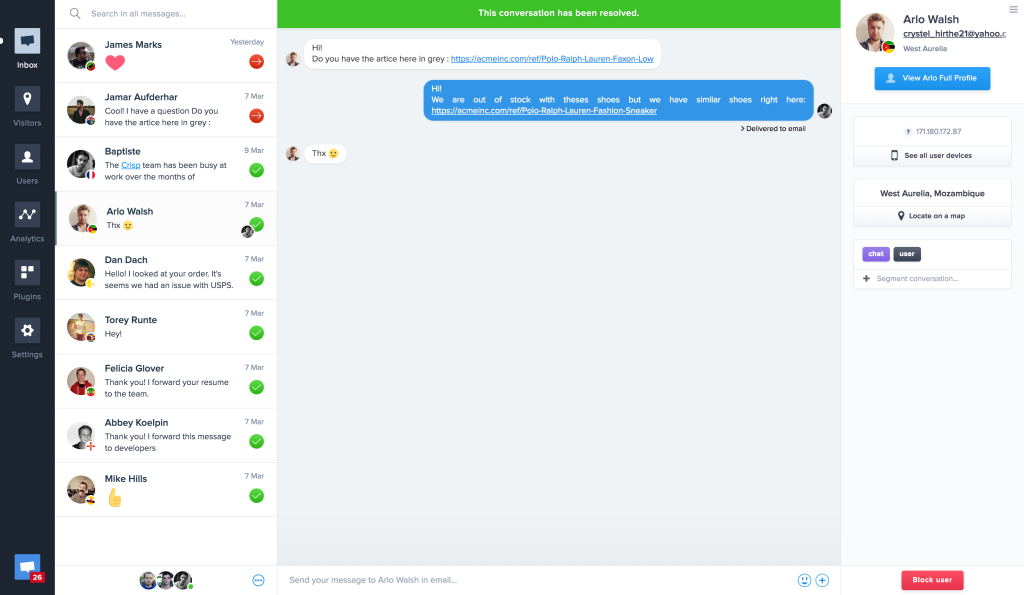 LIVE CHAT: LET YOUR SITE VISITORS TALK TO YOU
REAL-TIME NOTIFICATIONS: BE INFORMED WHEN A LIVE CHAT START
MOBILE AND DESKTOPS APPS FOR A CONVENIENT LIVE CHAT
LIVE CHAT BONUS - See what your visitors are typing.