Price: $34
KnowledgeBase X is an advanced WordPress KnowledgeBase plugin with FAQ, Glossary and AI powered ChatBot HelpDesk features all in one.
Create a feature-rich Knowledgebase on your website. Display in Standard KnowledgeBase mode or in FAQ mode or as a unique alphabetical Glossary style.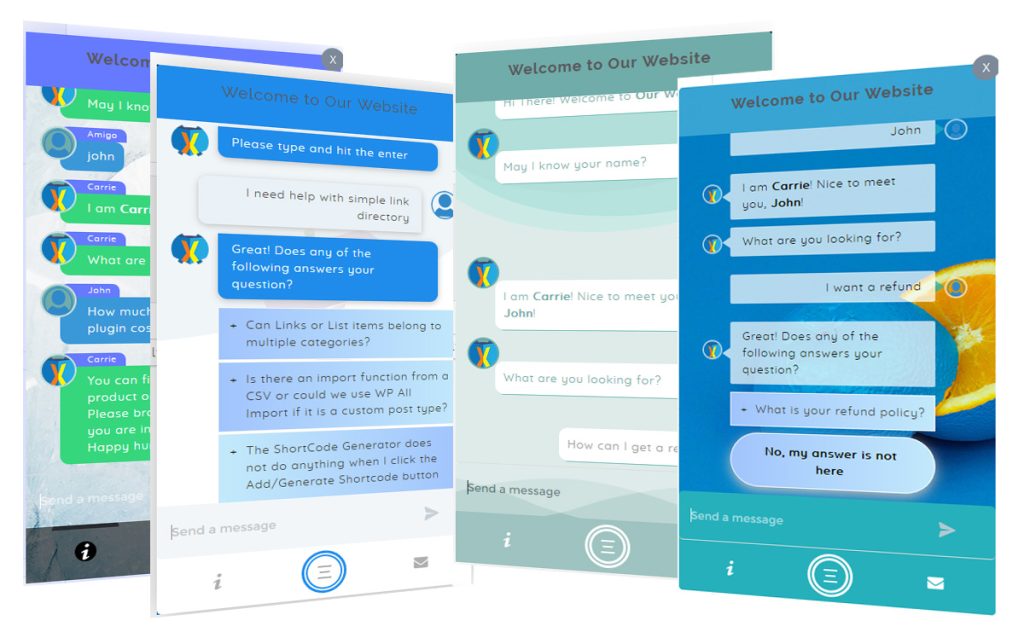 Built-In WPBot Features
Enable an AI powered ChatBot to act as your HelpDesk or Support Desk.
Your website users can converse with the ChatBot, ask questions and get answers that make sense.
The HelpDesk ChatBot is integrated with the Google's DialogFlow.
So, you can train the ChatBot to answer any questions easily and quickly.