WP Support Ticket plugin creates your very own customer support system and will be able to solve their issues by posting replies to the tickets.

Registered Users / Customers can create support tickets.
Customers can search tickets from tickets list.
Admin can reply on support tickets from admin panel.
Supported files that can be uploaded are jpg, jpeg, png, gif, doc, docx, pdf, zip
Ticket can be marked as Open / Closed / Resolved from admin panel.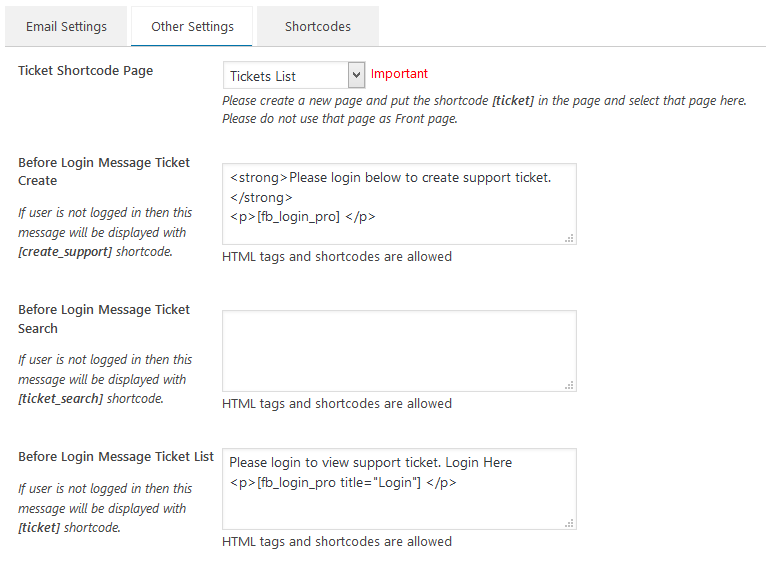 [create_support] to display cretate new suppor ticket form.
[ticket] to display tickets created by logged in user.
[ticket_search] to display ticket search form.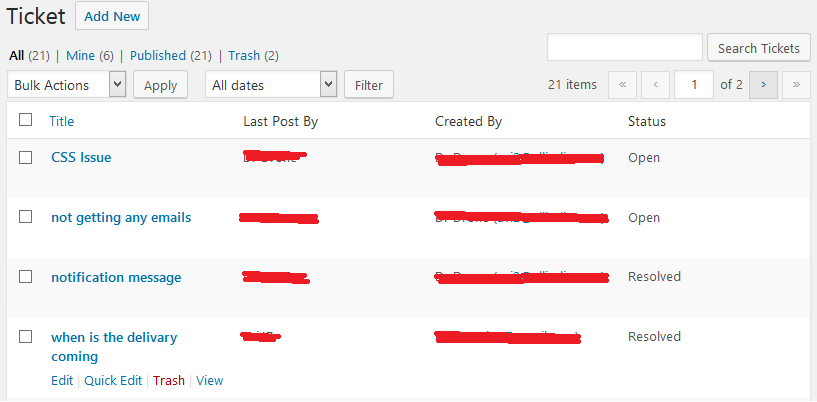 WP SUPPORT Ticket PRO version supports additional features. You can get it here in USD 2.00!